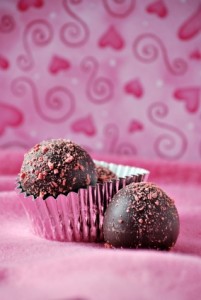 Chocolate! It's everywhere this time of year: given to you or it's at work, etc.
I keep a hefty stash of high-quality dark chocolate in my cupboard. I love chocolate, but it doesn't control me. Want that same peace? Read on…
Even in times of intense stress, my chocolate stash is safe. I'll eat a square, but I don't overeat. It wasn't always this way. I used to lose control, overeat and regret, not just with chocolate. I've helped many clients achieve the same level of inner peace around chocolate and other foods.
How is this peace possible?
I let go of the emotional triggers that drove me uncontrollably towards chocolate. This drive to overeat (craving) didn't care that I had a masters degree in Nutrition and that I knew better. I had to learn how to work WITH my body, instead of against her and thus found a peaceful place of choice within.
Read More