About
I work with sensitive, intelligent women who have achieved many things in their lives except when it comes to food and their weight. They know better, yet feel powerless to control cravings or lose weight and it's impacting their lives. They're not living up to their expectations yet feel powerless to change. I help them finally solve the underlying mental, emotional and physical puzzle so weight loss follows and peace with food becomes their natural state of being.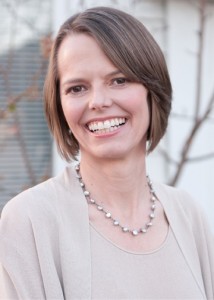 How I Got Here
As a kid, I could eat anything I wanted and couldn't gain weight. Mom didn't often give us 'junk food', but Dad had treats at his house. Most of my food cravings were born out of positive experiences with my Dad. Mexican food, Coca Cola, Lay's potato chips, mashed potatoes, french fries, these were special treats shared with my Dad.
Like many women, I started getting neurotic about food in my teens when I started to develop curves. My Dad made a comment as I was leaving the kitchen with some food…
"Be careful, you're going to get a big butt."
I. stopped. in. my. tracks. I still remember that feeling of shock.  My perspective of my body shifted in an instant and, my body felt like an object and less like me. Dieting and bingeing soon followed. I ended up studying Nutrition at UC Davis, because I wanted to figure out how to control my body, and stop my obsession with food.
Once I mastered this, I could show others how to do it. Ha! I quickly realized science didn't have all the answers. I found a mentor who opened up a whole new world for me. I connected with the mental, emotional and spiritual aspects of food on a deep level. I was young and very lucky. What I learned … our bodies are wise.  If we pay attention and listen, we WILL heal and get what we want. I started a daily meditation practice and refined my intuitive and empathic skills. I still meditate daily, to feel good and perform my best.
My obsession with food stopped for the most part. But intense stress could lead me back to square one.
This went on for years.
I'd be fine for months or years, and then was hiding the McDonald's drive through evidence. I've been 115#-165#'s, and both extremes felt unhealthy. How I was doing emotionally determined how I ate and how much I weighed, period.
But then, I discovered something that would help me to fundamentally change my relationship with food for good.
I now have tools that help me maintain inner peace with food, even during intense stress. This happened by changing old programming.  I let go of stress, memory driven cravings and coping patterns at their source. I don't return to old habits. My mind and body have new ways of dealing with stress, and the cravings are gone.  Now, if I want to eat those foods I used to crave, I enjoy them, but have no inclination to overeat.  And I can teach you to do the same.
Click HERE to schedule a free consult to see if we're a good fit for working together towards your dreams.
More About Me
I have been helping women transform their cravings, overeating, fear of weight gain since 2007. The results have been amazing. Yet weight loss was still a challenge for many, even when cravings stopped. I got certified as a life coach and learned more deeply about metabolism.  I offer a holistic approach to healing, knowing this is my life's work.
I'm truly a foodie at heart, yet I have to balance my health.
My weight issues, cravings, obsessions and overeating are in the past, I still work on healing my own health issues. My Mom took DES (toxic endocrine disruptor and carcinogen) during her pregnancy with me. This challenged me in many ways as a child and adult. Healing is ongoing for me as it is for many people. It's brought me on quite a journey and I'm always learning, growing and sharing my experience.
I live with my husband in the San Diego, CA. I love almost every vegetable and also enjoy fine dark chocolate (but not together!). We love to hike, camp, and garden (organic of course!). We got married on a secluded beach in Kauai in Oct 2012 after meeting 20 years ago, losing contact and reconnecting on Facebook.
Thank you for stopping by and I wish you all the best on your healing journey!


Official Bio:

Bachelors of Science, Dietetics, University of California, Davis, CA
Masters of Science, Nutrition Science, CSULB, Long Beach, CA
Masters of Science, Traditional Chinese Medicine, ACTCM, San Francisco, CA
Certified Professional Co-Active Coach (CPCC), Coaches Training Institute, San Rafael, CA
Metabolic Balance® Coach, Metabolic Balance®, USA
Licensed Acupuncturist, State of California, Nationally Certified
Certified Tapas Acupressure Technique Professional & Trainer, TATLIfe & Tapas Flemming
Certified Strategic Attraction Coach, Jan Stringer and Alan Hickman
Velocity Coach, Wellness Leadership Academy
**If you'd like a free consultation, please click HERE to find out more about how I can help you.