If Your Body Were Your Valentine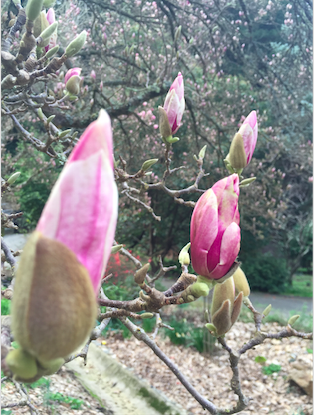 If your body were your Valentine, would she feel loved and nurtured, respected and adored?
I encourage you to do something today that's loving to your body. Treat your body like your beloved Valentine. It can be simple, love is simple, right? Just takes a few moments today to let your body know you're on her side.
It can be a walk, a yummy and nourishing meal, a nap, a massage, a compliment…
Here's a quick video I made in front of our blooming Magnolia tree. The photo above is one of her many blossoms about to light up our yard.
Leave a comment below about what you'll do for your body today, Valentines day or not, I'd love to hear from you!
All the best,