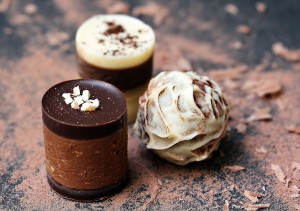 Happy Valentine's Day!
Last week, I wrote to you about What I LOVE Even More than Chocolate and am following up as promised, with a gift. In that post, I talked about how I love the feeling when someone claims their freedom with food. Then, they can be around food they used to crave or lose control with and feel totally at peace and in charge. Seriously, it brings me deep feelings of joy and it's why I do what I do. I hope you know this feeling, but if you don't, keep reading.
Here's the WHAT of the gift I'm offering, followed by the WHY:
WHAT:
I've committed myself to give away 50 complimentary chat sessions in 30 days (#50in30). These are no pitch, and 100% help! Come grab your 15 min chat session with me. You can ask me anything you want. The purpose is to help you move forward towards your goal(s) or dream, whatever it is your heart desires. A lot can happen in 15 mins.
Read More