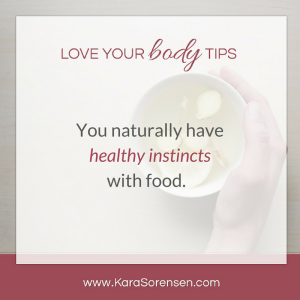 I hope you are enjoying this beautiful time of year. I'm writing today from sunny California. It's 75 degrees outside, what?
I posted this image on Instagram. This describes what I've learned in working with hundreds of women and men with severe food cravings over the last 9 yrs.
Many people believe that letting go of food cravings means depriving yourself. Not true! You let go of the obsession. Isn't that what you want?
It's a challenge to trust or feel good about your body when you're battling cravings. Plus, it makes it hard to eat the foods that nourish you or the treats you enjoy.
Read More